Encounters Spring 2016
University of Kent, Canterbury
Friday 6 May 2016 + pre-conference event on Thursday 5 May
10:20 - 18:30 (registration from 09:30)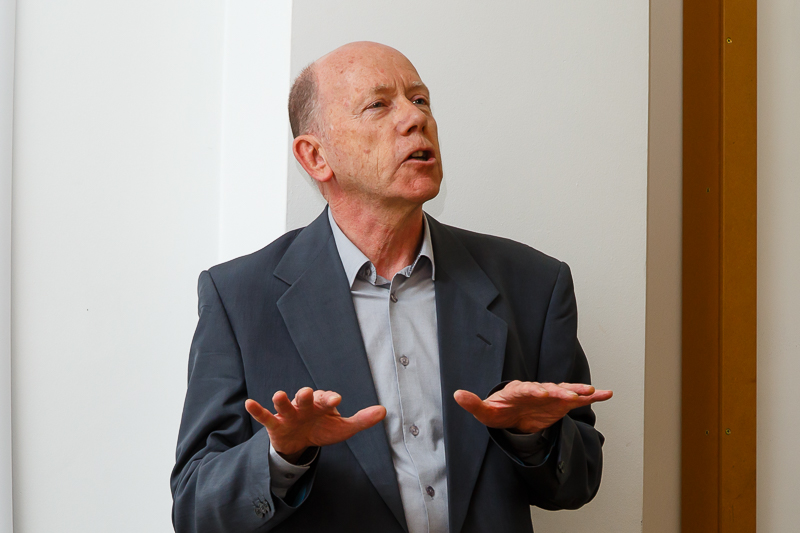 If you had photos taken at Encounters or would like a copy of any of those featured above or from past Encounters, please contact enquiries@chase.ac.uk.
Thursday 5th May - Canterbury Cathedral Archives

6.30 pm Arrival and Welcome Drinks (Canterbury Cathedral Lodge)

7.00 - 8.00 pm Evening Tours
Canon Irvine, 'An Artful Wander'
Cressida Williams (Head of Archives and Library), 'The Cathedral Archives and Library
Heather Newton (Head of Conservation), 'The Great South Window project'
*Please note, flat shoes must be worn for The Great South Window Tour*
8.00pm Pre-conference Dinner (Canterbury Cathedral Lodge)
 
Friday 6 May - Grimond Building
9.15 am Coach transport from hotels (from bus stop in Longport, opposite Ivy Lane) to University of Kent
 
9.30 – 10.20 am Arrival and Registration – tea, coffee and pastries (Grimond Foyer)
CHASE Film Loop (Grimond LT3)
CHASE Research world map (Grimond Foyer)
Research Poster Displays (Lumley Foyer)
Sign-up for afternoon Parallel Sessions (Grimond Foyer)

10.20 – 10.30 am Welcome (Grimond Foyer) Dr Simon Kirchin, Kent Dean of Humanities
 
10.30 – 12.00 pm International Perspectives (Grimond LT1)
10:30am International Locations
Professor Peter Brown (Kent, Paris Centre)
11:00 Student Talks
Joy Stacey (Sussex 2015 cohort) Staging Identity: Palestinian Costume, the Lens and Cultural Resistance. Practice based fieldwork in Palestine.
Vera Da Silva Sinha (UEA 2044 cohort) Fieldwork experiences through oral presentation accompanied by video recordings of everyday life in the indigenous communities with whom I work in Amazonia and in the Xingu National Park.
Emma Milne (Essex 2014 cohort) Infanticide and neonaticide: a feminist analysis of women who do not conform to the myth of motherhood (National Library of Congress).
Helle Abelvik-Lawson (Essex 2015 cohort) A human rights impact assessment (HRIA) of lithium exploitation in Bolivia and beyond.

12.00 – 12.30 pm CHASE Announcements(Grimond Foyer)
Comic Exhibition: Fred Francis (Kent) and Julia Secklehner (Courtauld)
"Brief Encounters" – CHASE Journal Launch of website and call for submissions: Nicole Mennell (Sussex), Emily Bartlett (Kent) and Rebecca Pope (Kent).
Introduction to the new CHASE Student Advisory Group
Sign up for afternoon sessions
 
12.30 – 2.00 pm Lunch (Grimond Foyer)
Opportunity to view posters and exhibitions and to explore the campus
o Comic Exhibition – Templeman Library
o Hannah Martin (Goldsmiths) - Display of photos, video and audio material from Colombia
Seminar Room 1
o Vera Da Silva Sinha (UEA) - Display of Fieldwork experiences of everyday life in the indigenous communities in Amazonia andthe Xingu National Park
Lumley foyer
Reading and story-telling performance by Elena Gessi & Azelina Flint (UEA) who will read some passages from Dante's Divine Comedy in Italian and tell the story of the Comedy (Grimond Lecture Theatre 3)

2.00 - 3.30pm Guest Talks (Grimond LT1)

2.00 pm "Canterbury Cathedral, its Archives and Library"
Cressida Williams, Head of Archives and Library (Canterbury Cathedral)
2.45 pm TEEME International Guest Session Rui Carvalho Homem, Professor of English (University of Porto)

3.30 – 3.40 pm Tea, coffee and biscuits (Grimond Foyer)
3.40 – 4.30 pm Parallel Sessions (Grimond Lecture Theatres 2 & 3 and Seminar Rooms)
"Valediction Forbidden Mourning: Writing in the Age of Deportation" (Grimond LT2)
David Herd, Professor of Modern Literature (Kent).
 
Applying for Research Funding in the Humanities (Grimond LT3)
Phil Ward, Deputy Director of Research Services Funding (Kent)
 
Public Engagement (Seminar Room 3)
Professor Paul Allain, Professor of Theatre and Performance (Kent)
 
CHASE Placements* (Grimond LT3) Steve Colburn (CHASE) .
 
Brief Encounters Editorial Meeting (Seminar Room 4) Nicole Mennell (Sussex), Emily Bartlett and Rebecca Pope (Kent).
 
Lithuania Research Collective (pre-meeting) (Seminar Room 5) .
 
4.30 – 5.15 pm Keynote talk (Grimond LT1)

"Emergency Speech: or, why fund the humanities?" Professor Vicky Lebeau (University of Sussex)

5.15 – 6.30 pm Drinks Reception (Grimond Foyer)